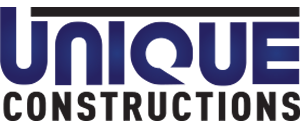 Unique Constructions is a Cairns-based builder which, for more than 20 years, has combined innovative design and superior construction to suit a Far North Queensland lifestyle, aesthetic beauty and functionality.
Our award-winning homes show it is possible to have a standout design, luxury and high-quality construction without extravagant cost. Our homes are designed specifically for a tropical climate and make the most of natural light and ventilation, resulting in high levels of energy efficiency and lower running costs.
Led by owner and director, Mark Price, we are committed to giving clients an exceptional building experience. Our attention to detail ensures you get the highest quality build.
2021 AWARD WINNING DISPLAY HOME
As a major winner at the regional HIA Awards we are proud to represent North Queensland at the national level, competing at the 2022 HIA-CSR Australian Housing Awards.
Our sophisticated and cutting edge display home, The Osprey had a feeling of elegance from the stunning entrance with its seamless flow to the sparkling in ground pool set against a backdrop of a lushly planted tropical garden.
The display home is now closed for viewing.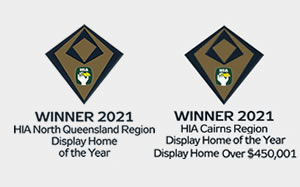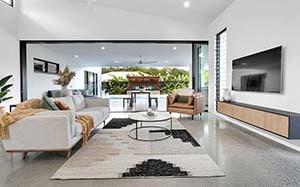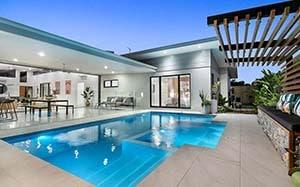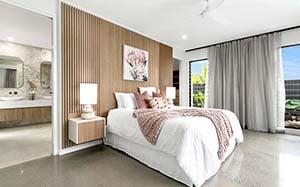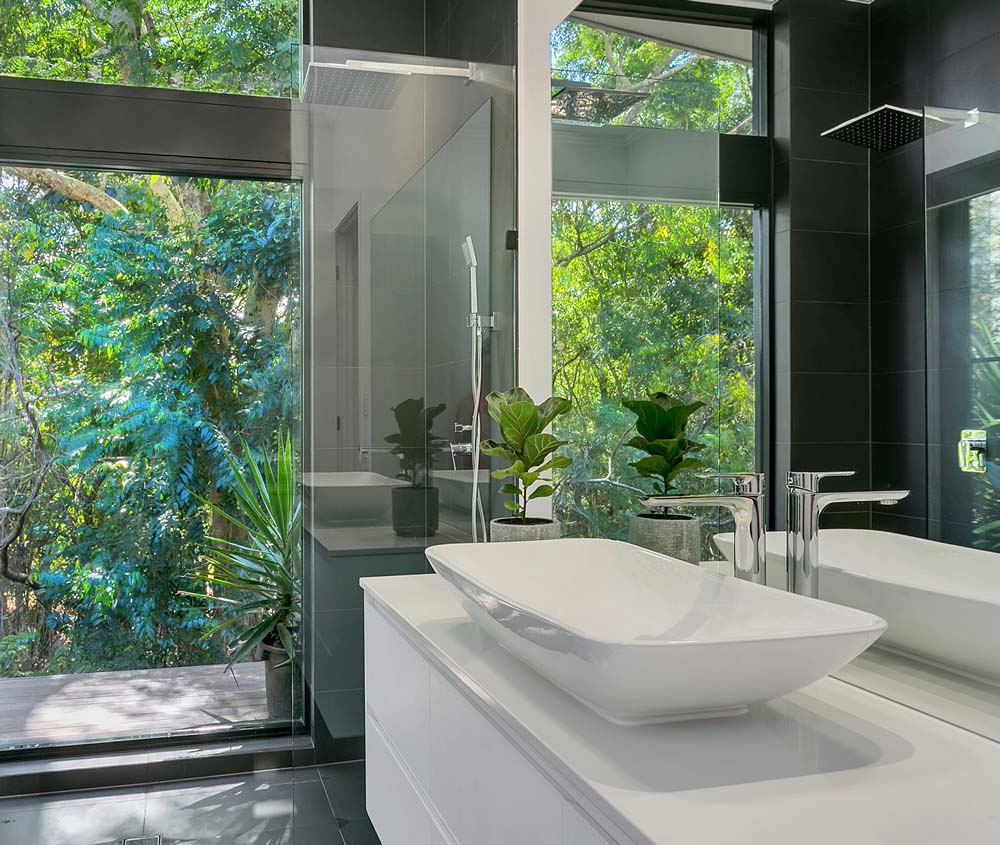 As Cairns custom builders, no two projects are the same: every design starts with a blank sheet. Our design process takes into consideration your land, budget and lifestyle requirements. We understand your dream home is unique to you and we pride ourselves on delivering custom designs to suit your requirements.
Have a read through the 10 steps to building your home, and let's get your project underway.
WHAT OUR CLIENTS ARE SAYING
The HIA (Housing Industry Association) Cairns Region Display Home of the Year 2021 has been sold and will be closing…
Unique Constructions had a successful night at the HIA North Queensland Housing and Kitchen & Bathroom Awards winning the HIA Cairns Region 'Display Home of the Year 2021' and also being successful winning the 'Display Home over $450,000'.
One of your home's most prominent features is its external cladding – which can make the difference between having just another house or one that really stands out from the crowd.