Cairns Homeowners to Benefit from $25k Government Grants for Housing Construction and Renovation
The Government has put its faith in Australian construction, and has pledged to support the industry without boosting prices along the way. This is great news for Cairns homeowners and home builders, who will see their projects supported by a government grant scheme aimed at kickstarting construction across the country, including right here in Far North Queensland.
From June 4 until the end of 2020, builders and homeowners in Cairns and throughout Australia will be able to submit contracts to the HomeBuilder program. This program will provide a total of $688 million for home building and renovation projects, making it easier for builders to achieve the results their clients both need and deserve, as well as supporting homeowners seeking to create the property of their dreams.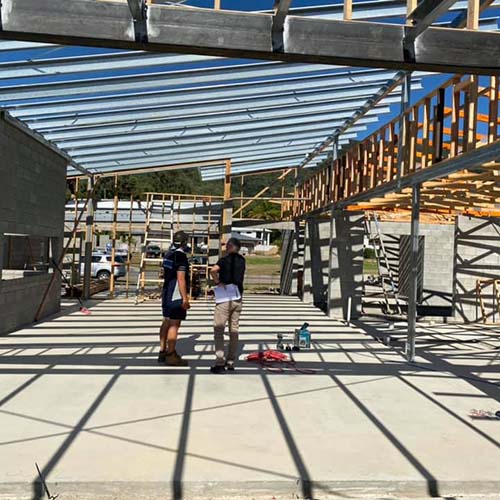 As a direct result of this grant, the Government hopes to support the creation of 140,000 jobs. This is in addition to the one million other jobs that are expected to be created in residential construction after the grant is launched.
For Unique Constructions builder Mark Price, this is a very exciting opportunity, both for local homeowners and for the broader industry. Mark draws upon over two decades' worth of professional building experience in the Cairns region.
So, if you are a Cairns property owner and you are looking to construct, renovate or rebuild a home in the city and its surrounding areas, what should you do?
It all begins when you get in touch with Unique Constructions, either giving us a call or sending in an email. From here, we begin the design stage of your project, followed by delivering your personalised quote. Upon your acceptance of the quote, we draft the contract which will be utilised to determine eligibility for the HomeBuilder program.
We will take care of submitting the contract before the deadline to secure your grant. When you work with our professional and reputable builders, with many years of experience in the Cairns region, you will not have to handle the submission yourself, making sure the program is easily accessible to those who can benefit the most from it.
The following caveats and eligibility requirements are applicable:
The grant is available to individuals with an income of less than $125,000 per annum. For couples who want to engage in a construction or renovation at their Cairns property, they must earn less than $200,000 between them each year.
The grant is only available to projects totalling up to $750,000. For new builds, there is no lower limit. However, for renovation projects, the grant is only eligible for projects costing above $150,000.
The work must be carried out by licensed contractors in the local area. This means you must enlist the help of a professional Cairns builder, and you will not be permitted to carry out the work yourself.
We are excited to see what this will bring to Cairns and to the Far North. We expect that it will provide a major boost for the residential construction industry here and will maybe encourage many homeowners to take the plunge on the building projects they have been thinking about for some time.
