One of your home's most prominent features is its external cladding – which can make the difference between having just another house or one that really stands out from the crowd
Whether it's the renovation of a tired old house or a brand new custom home, you need expert advice to select the perfect external wall cladding to add character, individual style and personality to your home.
But it is not just about street appeal and first impression.
Wall claddings are made of high-performance material to provide a durable protective layer, shielding your house against rain, sun, fire, temperature extremes, pests, and noise.
It also works as an excellent insulator while safeguarding against structural deterioration.
Exterior wall cladding is an affordable and versatile solution for your custom home which, as well as boosting its function and durability, also improves its aesthetics.
Listed below are some of the recommend exterior cladding options recommended by Unique Constructions.
Have a look through these options and feel free to contact us for more detailed consultation.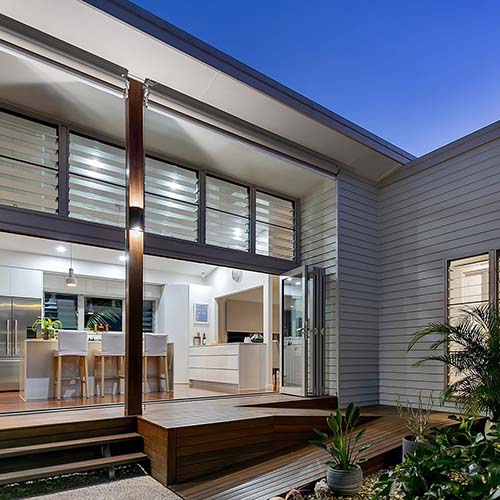 Scyon Linea Weatherboard
Scyon walls are a recent arrival on the market and have become a massive hit in the AEC industry.
This fibre cement weatherboard brings the rustic charm of hardwood while being termite resistant and having greater acoustic and thermal performance than other hardwood options.
Being pre-primed the material is easy to paint and holds the paint for many years to come. These weatherboards are available in both classic and contemporary styles to cater a wide range of designs.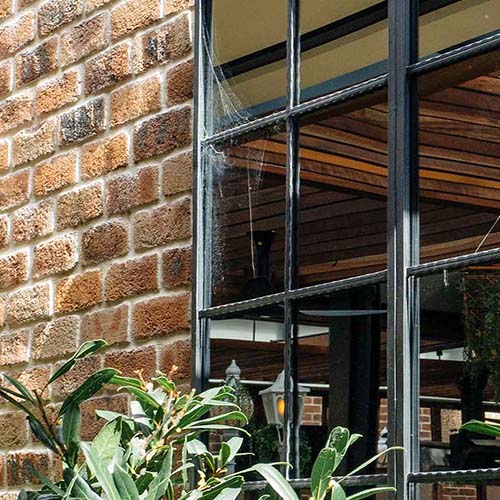 Brick Cladding
You can never go wrong with bricks. They are one of the oldest wall cladding systems. Bricks combine a beautiful finish with excellent performance and structural advantages.
Bricks are thermally efficient, fire and noise resistant, waterproof, durable, non-toxic, and low maintenance.
Brick is also a sustainable material which can be recycled and reused. They are available in a wide choice of sizes, textures, finishes, and colors.
Metal Cladding
Usually, an image of a "tin shed" comes into peoples' minds when they think of metal cladding but, in this case, think again.
Powder-coated metal cladding is fast becoming the preferred choice for many modern homes.
These are ideal for feature walls, or you can clad your whole house using a designer colour for the entire building or a combination of complementary colours.
If you want a warmer, natural look, you can combine metal cladding with timber trim, giving you almost endless design possibilities.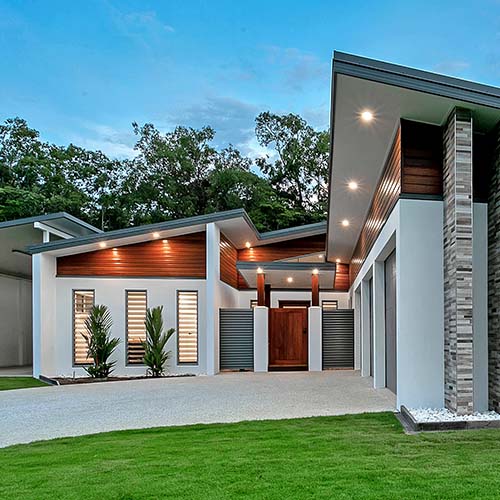 Timber Cladding
Stunning, lightweight, and trendy, timber is very popular as it comes in a wide range of styles.
Timber cladding is a superior option to give your custom home depth and individuality. Along with a natural look, the versatility and strength of timber is a long-lasting durable choice.
With the right specification, planning, design and finishing processes, timber cladding will deliver a construction of premium strength, solid fire ratings, acoustic and thermal performance.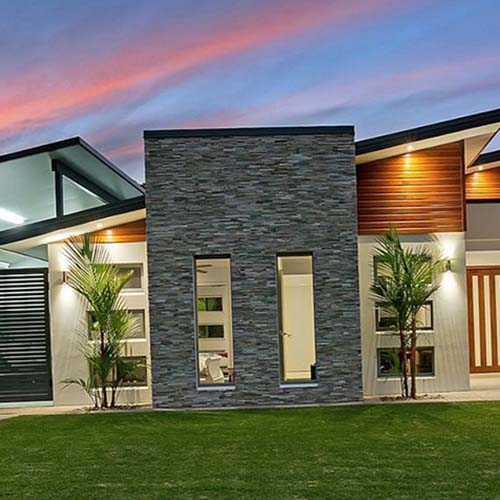 Natural stone
Homeowners who admire the beauty and class of this traditional; grand design often choose the eternal look of natural stone.
You can choose from real or manufactured stone, both of which can last for generations with very little maintenance, being highly resilient, stone won't chip, crack or fade.
Selecting the correct external cladding for your home will make an enormous difference to its aesthetics, thermal efficiency, and durability.
A huge range is available, each with its own characteristics, so it is important to get the right advice as the decision will remain in place for the life of the home.